An Evening with James Van Praagh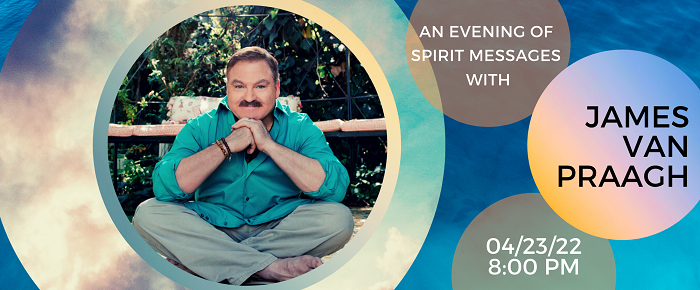 World Renowned Psychic Medium and NY Times #1 Best Selling Author, James Van Praagh will be "Live" at The Paramount Hudson Valley Theater this April!

*Tier I Ticket Holders are guaranteed Front Section Seating and are invited after the show to meet James for a photo and an autograph. No personal questions please or readings will be offered at the Meet n' Greet!

Van Praagh is the author to multiple # 1 NY Times Best- selling books such as Talking to Heaven, Reaching to Heaven, Ghosts Among Us, Healing Grief, The Power of Love and many more. James hosted his own national daily talk show "Beyond" and was the Creator & Co-executive producer of CBS's #1 drama "Ghost Whisper" starring Jennifer Love Hewitt. Van Praagh's message of hope and love have touched a thousands of people due to his television appearances on such shows as Oprah, Larry King Live, 48 Hours, Chelsea Lately, 20/20, A&E Biography, The Doctors and many more. He is the host of his extremely successful weekly Hay House Radio show.

James will demonstrate his ability to random members of the audience of spirit communication, bringing through evidential messages of love and teachings from his spiritual guides to assist you on your spiritual journey and deliver detailed messages of love, comfort and encouragement from loved ones on the other side.

You'll leave forever changed – with a fresh new perspective on life and death, a stronger connection to the spirit world and the comforting awareness that you are not alone!

You will be amazed when you see James randomly select people for the audience to participate in the calling of spirits. Be sure to purchase your tickets early because this one-night-only event will definitely sell out.