The Real Original New York DOO WOPP SHOW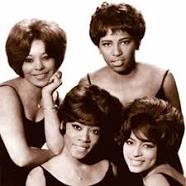 On March 21, 2014, join us for The REAL, ORIGINAL New York DOO WOPP SHOW featuring Judy Mann & the CHIFFONS, Eugene Pitt & the JIVE FIVE, Jay Siegel's TOKENS, all groups with their original lead singers and acappella by CLASSIC SOUNDS & THE SHEPS.
Judy Mann & the CHIFFONS: One of the best early-'60s New York girl groups, combining sassiness and innocence on several of the style's greatest classics. Their classics include : He's So Fine, One Fine Day, I Have A Boyfriend, Stop Look and Listen, Sweet Talkin Guy.
Gene Pitt & the JIVE FIVE: If ever there was a group to define the meaning of great street corner singing, it is the JIVE FIVE. The timeless My True Story, Never, Never, What Time Is It, I'm A Happy Man.
Jay Siegel's TOKENS: This Brooklyn, NY group, was originally formed with Neil Sedaka in the mid 1950's and eventually took the world by storm in 1962 with one of the biggest hits in rock & roll history. Who could ever forget…The Lion Sleeps Tonight. Tonight I Fell In Love, Portrait Of My Love.
THE SHEPS: Acappella that's uniquely true Rhythm & Blues, THE SHEPS have concentrated their repertoire mainly on the obscure R&B songs of the early fifties, the purest form of early rock & roll.
CLASSIC SOUNDS: An acclaimed Acappella quintet that hails from the Bronx and Westchester counties. If you close your eyes you are transported back to Murray the K, the Brooklyn Paramount and Belmont Avenue.