Destination Motown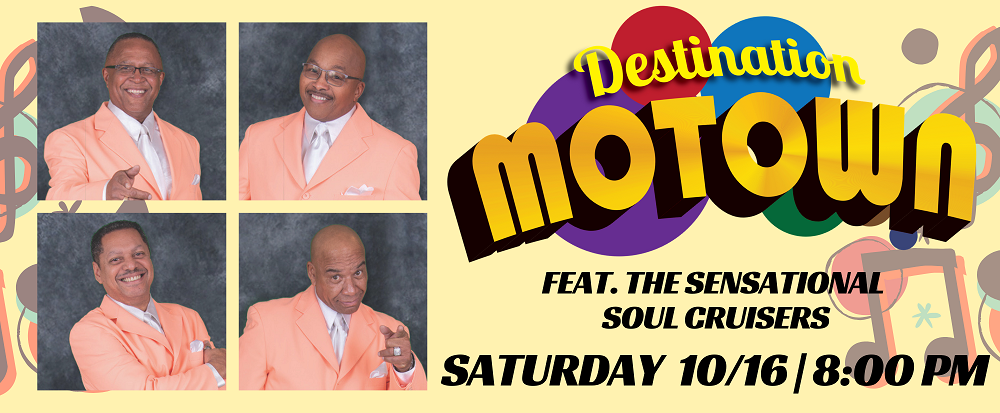 The Music of Motown is BACK in Peekskill!

The Sensational Soul Cruisers are an 11 piece show band that performs "Destination Motown," where they deliver the greatest hits by the Temptations, the Jackson Five, Marvin Gaye, The Four Tops and so many others. It is a multi-media show with this incredible live band that are described as a cross between Kool and the Gang, Chicago and the Temptations, delivering a "WOW" show, time after time.

If you remember a movie called "Eddie and the Cruisers," you would be interested to know that the Soul Cruisers rhythm section was the band behind Eddie Testa, as Eddie and the Cruisers. That band and its name inspired the movie of the same name.

So many National Artists have been guests at Soul Cruisers shows, including Bruce Springsteen, Clarence Clemons, John Eddie, Southside Johnny, and so many more.