Call Mr. Robeson: A Life, with Songs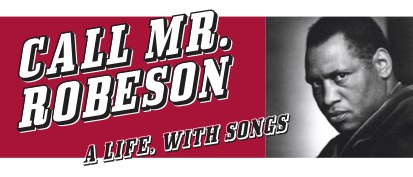 One of the 20th Century's most impressive but overlooked figures, Paul Robeson, is revived in this powerful, compelling tour-de-force performance, which has been performed at New York's elite Carnegie Hall. Take a rollercoaster journey through African-American actor and singer Paul Robeson's remarkable life, highlighting his pioneering and heroic political activism. Featuring "Ol' Man River" and other famous songs, much fiery oratory, and a defiant testimony to the House Un-American Activities Committee.
Paul Robeson was at the center of the Peekskill riots in 1949. Learn about an important figure in local history through theater and song – don't miss out!
"First-rate ... an admirable introduction to a great pioneering performer"
- 4 Stars, The Guardian
"A stunning piece of musical theatre.... high quality drama, first class singing"
- Fringe Review, Edinburgh Fringe
Appropriate for ages 12 and up.